Malaysia, covering the Malay Peninsula and the north and northwestern part of the island of Borneo offers a prime tropical paradise that present the angler with an opportunity to discover one of the world's best game fishing destinations. However, it is the indo/ pacific sailfish that is the most prolific game fish extant in these waters and Kuala Rompin is at the epic center of its range.

Others species found in Rompin waters include the occasional Black Marlin, Narrow-barred Mackerel, Queenfish, Cobia, Dorado, Barracuda, Trevallies, and various type of demersals (groupers and snappers etc.)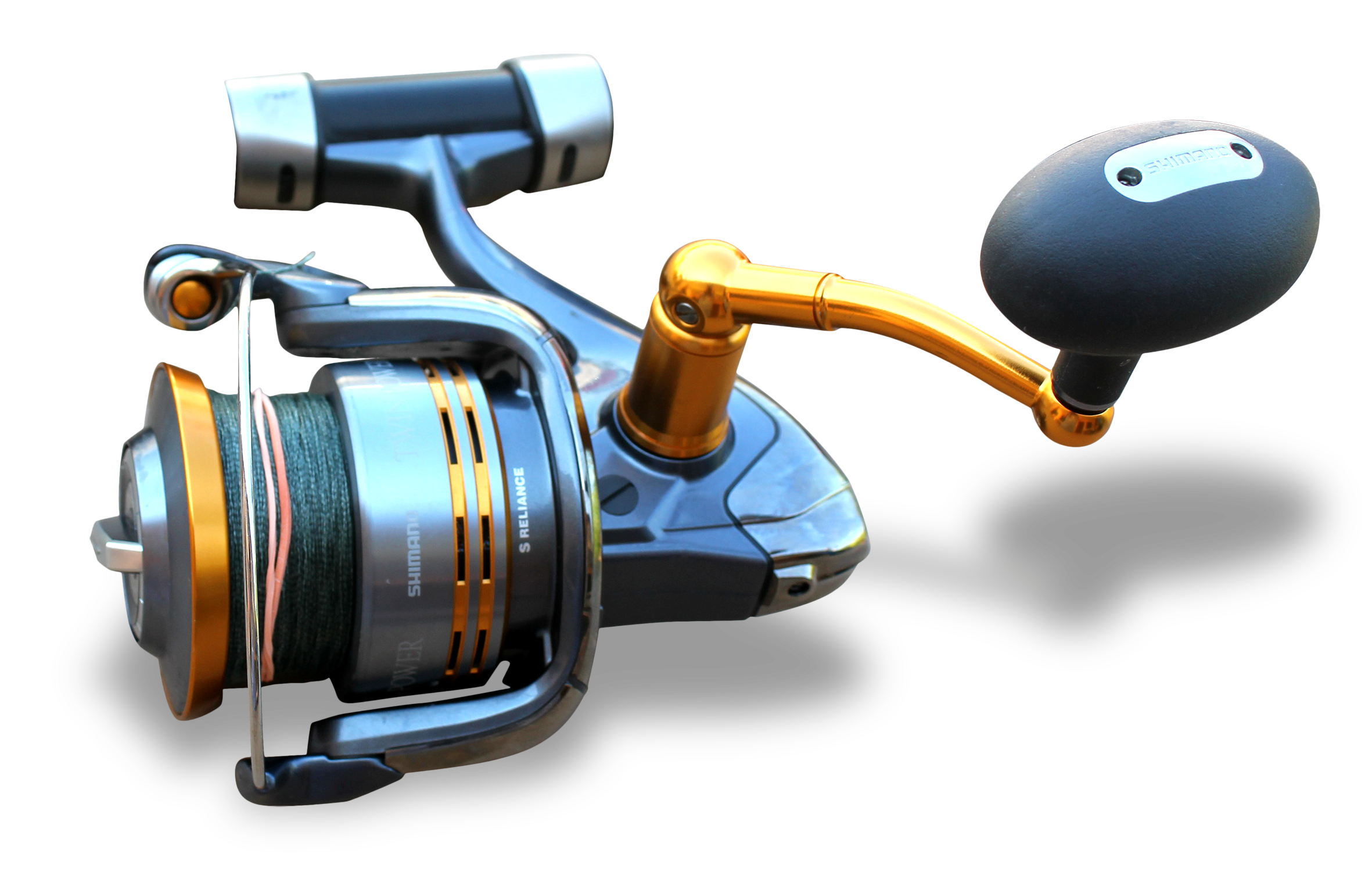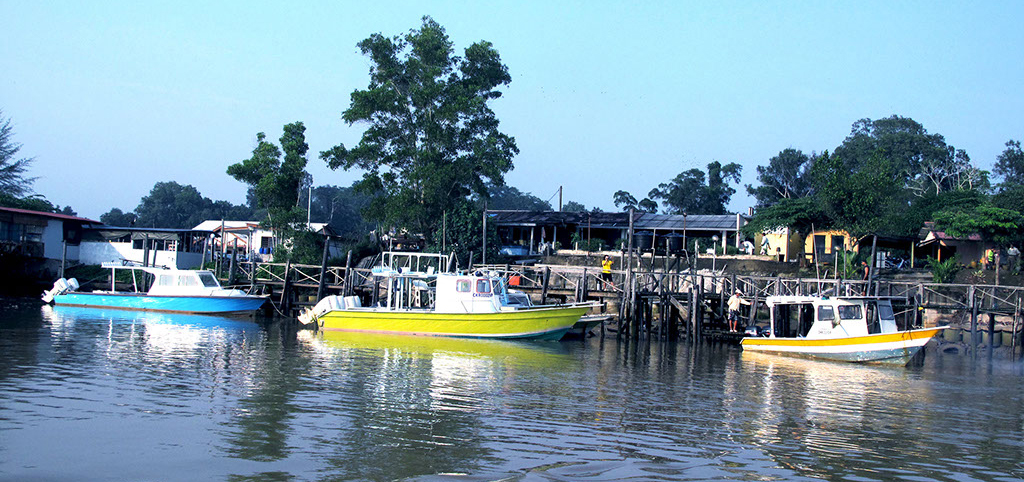 Proper planning is always essential when considering a serious angling trip anywhere. Malaysia is no exception.

A properly organised fishing package encompassing local knowledge may prove the difference between success and failure. Fishing is normally customised to suit angling groups.

The main season for the Rompin Sailfish runs from mid March to the end of October.
1. Rules and Regulations:
Currently rules and regulations with regard to angling are being drafted by the government. However, at present no legislation has been imposed on angling in general. The only exception to this is with regard to marine parks. In marine parks, fishing is not permitted within 2 nautical miles of the park boundary. In order to sustain the quality of angling, catch and release is highly recommended for the majority of species.
2. Precautions:
As with all tropical destinations, it is advisable to carry high UVA / UVB sun block skin protection and good quality polarised sunglasses. Hats should be worn at all times during exposure to sun. Anti-malarial protection is strongly recommended.
3. Insurance:
All angling visitors should arrange their own personal accident insurance and sufficient cover for their fishing tackle, cameras and other valuables. You will be requested to sign a waiver form.
4. Guarantees:
Many factors need to be considered when it comes to angling and even if all the required measures are taken to ensure a good trip there is still no known method to force a fish to bite. Excellent catches, however, should prevail.
5. Accommodation, Food and Drinks
All itineraries include accommodation(usually twin sharing), meals at site(including packed lunch) as part of the package. This, however, is mainly local fare. Bottled water and soft drinks are provided on board. All other drinks and food are at one's own expense.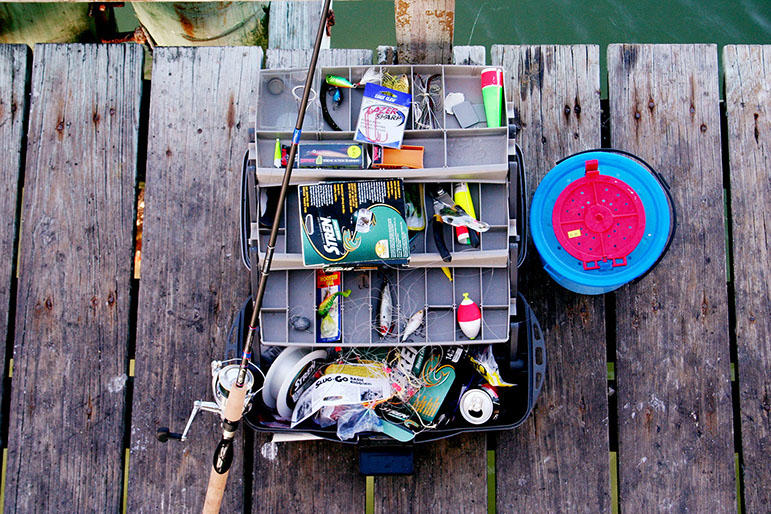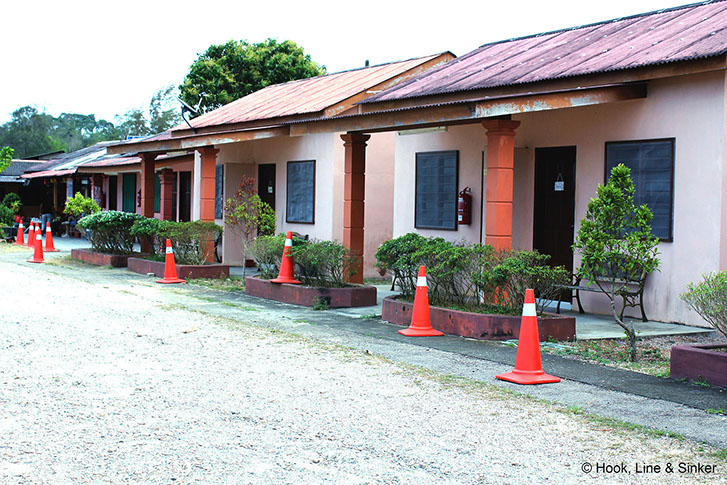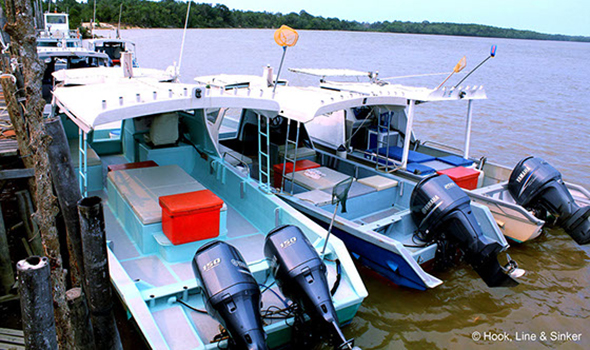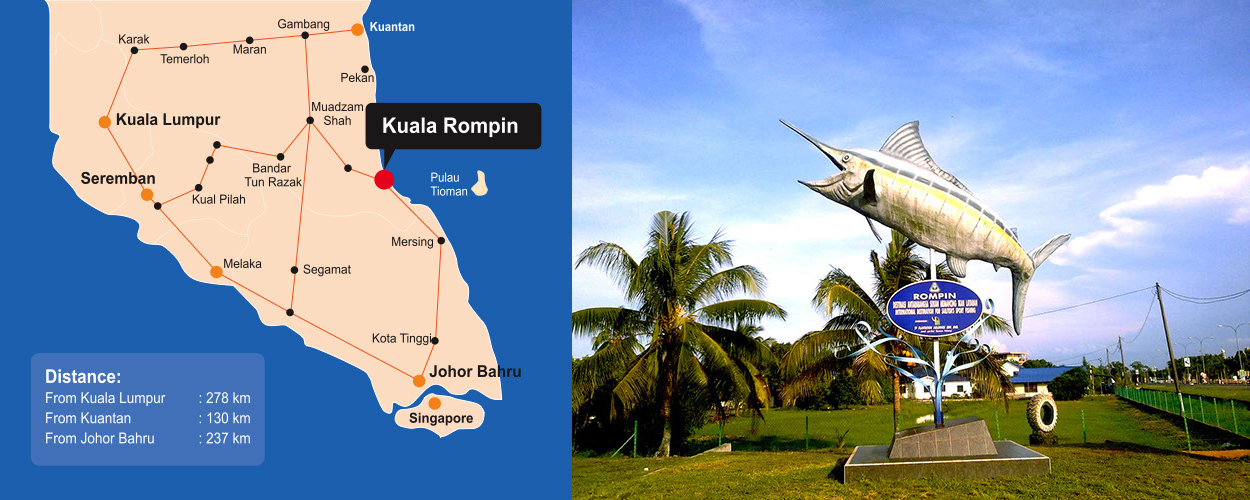 The small east coast town of Kuala Rompin, located at the south east coast of the Malaysian state of Pahang and facing the South China Sea, is home to one of the world's great angling secrets.

The new town is small and compact, and has a couple of filling stations, five to six rows of shop houses, a small bus station and a couple of local, open-style restaurants.

The town is small and quiet and easy to walk around. There is no night life as such, no bars or clubs-but some local open coffee shops sell beer and there is a wine/cigar shop. A few hotels exist within a 5 to 15km radius of the town and these range up to possibly 2 star level. There are also cash withdrawal machines.

We, however, prefer to stay at the local riverside chalets. These are clean, have attached bathroom and air-conditioning and are only a minute's walk from the jetty where we board our boats. It is also only a 5 minutes drive to the restaurant where we take our meals.
The fishing at Kuala Rompin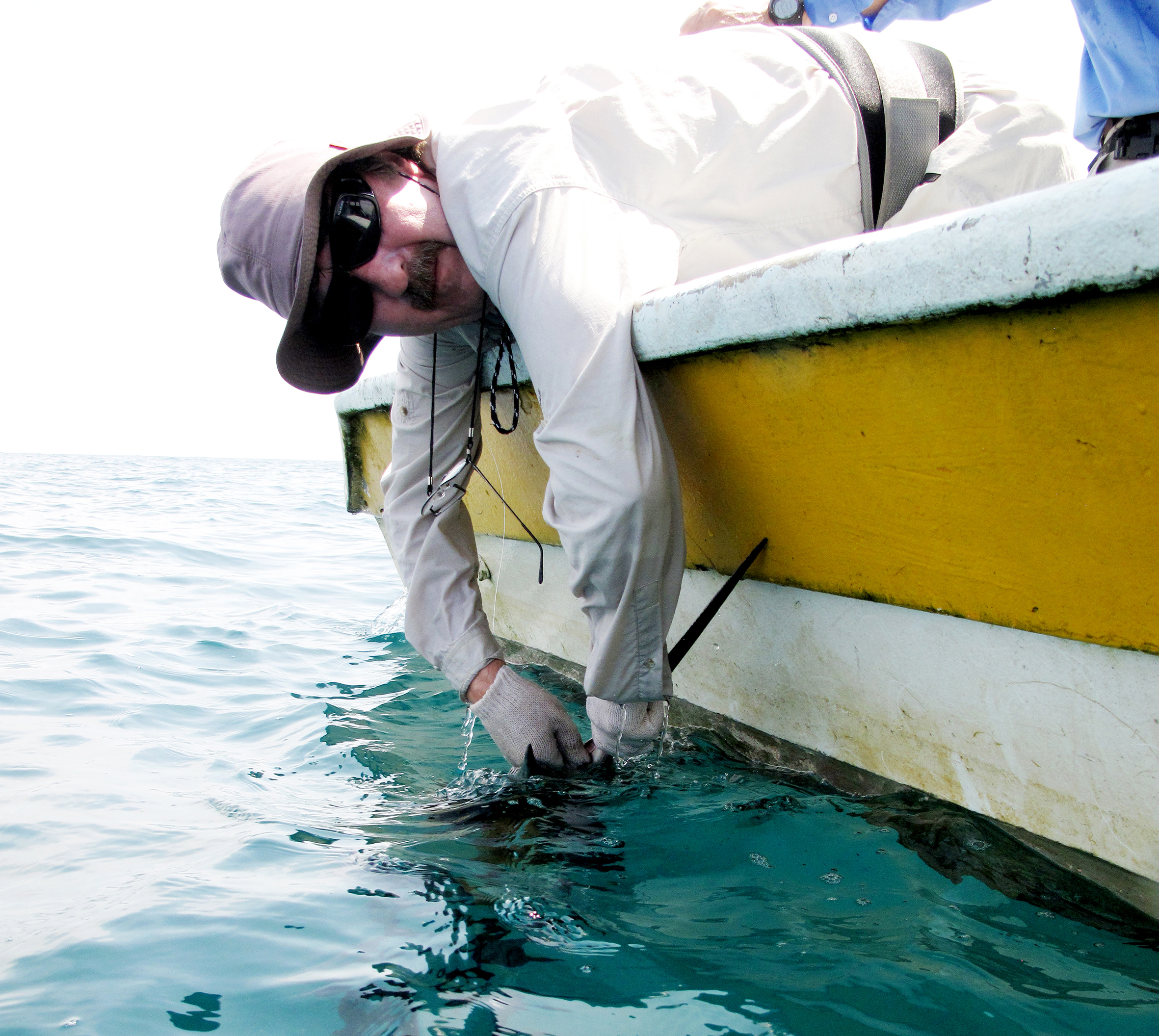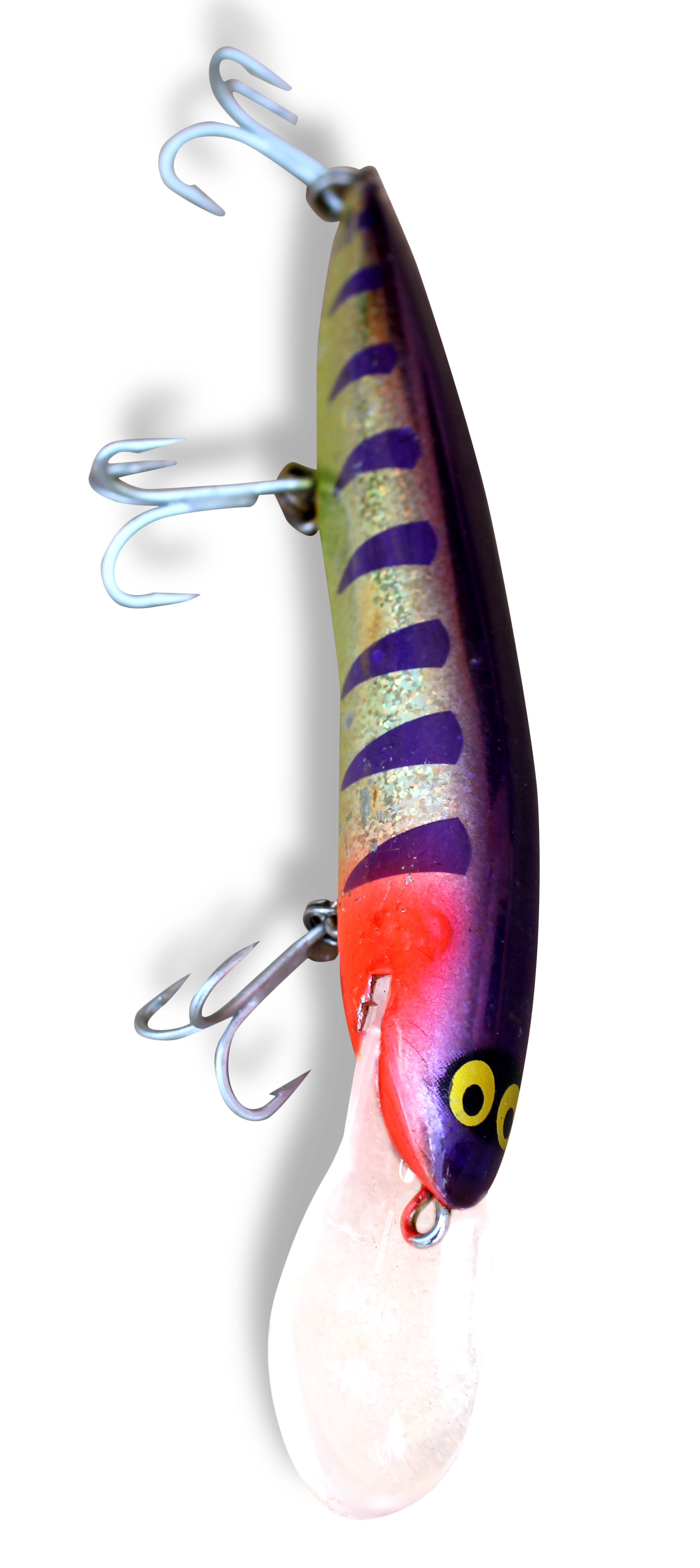 It is difficult to describe something that, until you have been there and seen/done it yourself, is almost beyond comprehension. The clear, azure waters off Kuala Rompin boast one of the world's great angling secrets.

And it is still a relatively unknown destination for the Indo-Pacific Sailfish. The season runs from around mid-March to early November each year. At certain times, the Sails congregate in such numbers that daily double-figure catches are the norm. However, not every day is Christmas, but all in all you would be most unlucky if you don't get a couple, at least!

Other species include the Black Marlin (mainly juveniles but the odd 100kg specimen comesup now and then), Cobia, Dorado (Mahi-mahi), Barracuda, Narrow-barred Mackerel, GT and other Trevally species, and bottom-fishing Snappers, Groupers and Parrotfish.

The Sailfish of Kuala Rompin are not monsters as such, but average around the 20kg to 50kg mark. That being said, our biggest for 2017 weighed in at 76kg - a decent fish in any language.

The thrill, however, is in that first run when 200 to 300 metres of line can strip off at 100km per hour! And then that first leap, and maybe a tail walk as well - an awesome sight!
As you can see in 'About Us' both Aziz and Anthony have a wealth of experience in the world of fishing, and Jim is fully experienced for Rompin Fishing.

There are, however, a number of websites proclaiming to be specialists in the Rompin Sails. Chances are, they are little more than middlemen and do not accompany their customers whilst fishing. We always do.

Others claim to have been the first, the founders of the Rompin Sails, or the best. We claim non of this. We are good at what we do, we were the pioneers of the Rompin Sailfish in the mid 90's (before we established Hook, Line and Sinker) and we still outfish others most of the time.